Let's Get Started
Just follow the simple steps below:
1. Click here to download Driver Reviver onto your PC.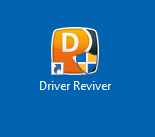 2. Once you have downloaded the installation file, double-click on the file to run the automatic installer program.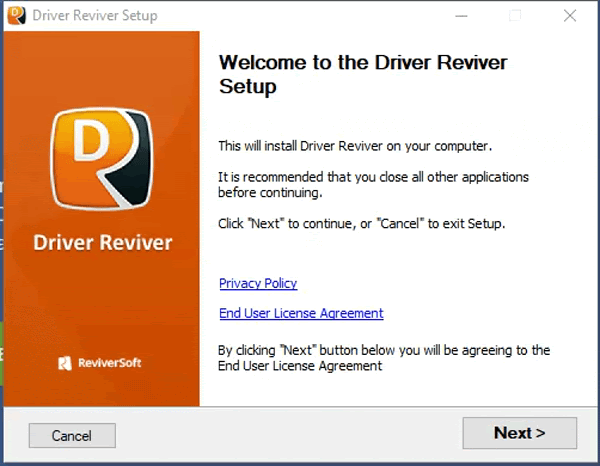 3. After installation, Driver Reviver will automatically launch and perform an initial scan of your PC for out-of-date drivers.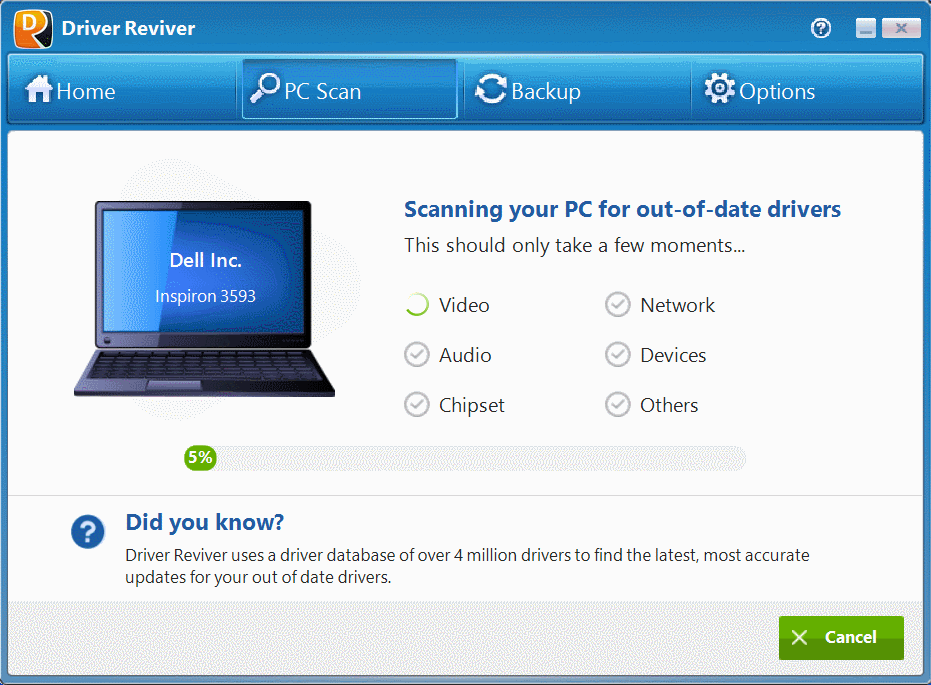 Once you have installed Driver Reviver, you can check for driver updates.
4. To check for driver updates, click on the Home tab.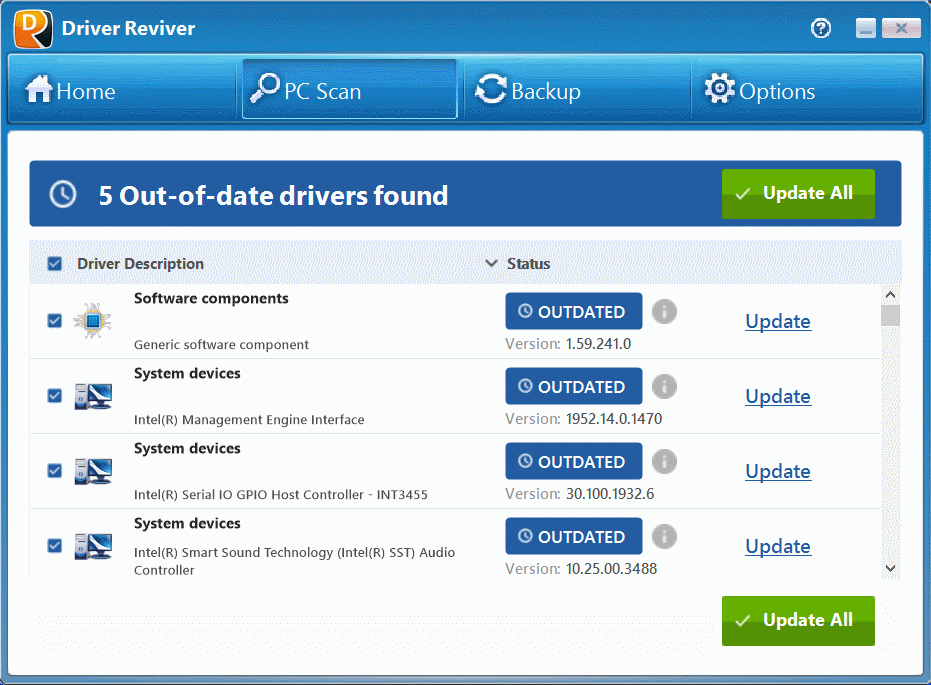 5. Click Start Scan Now. Driver Reviver will conduct a comprehensive scan of your computer for out-of-date and obsolete drivers.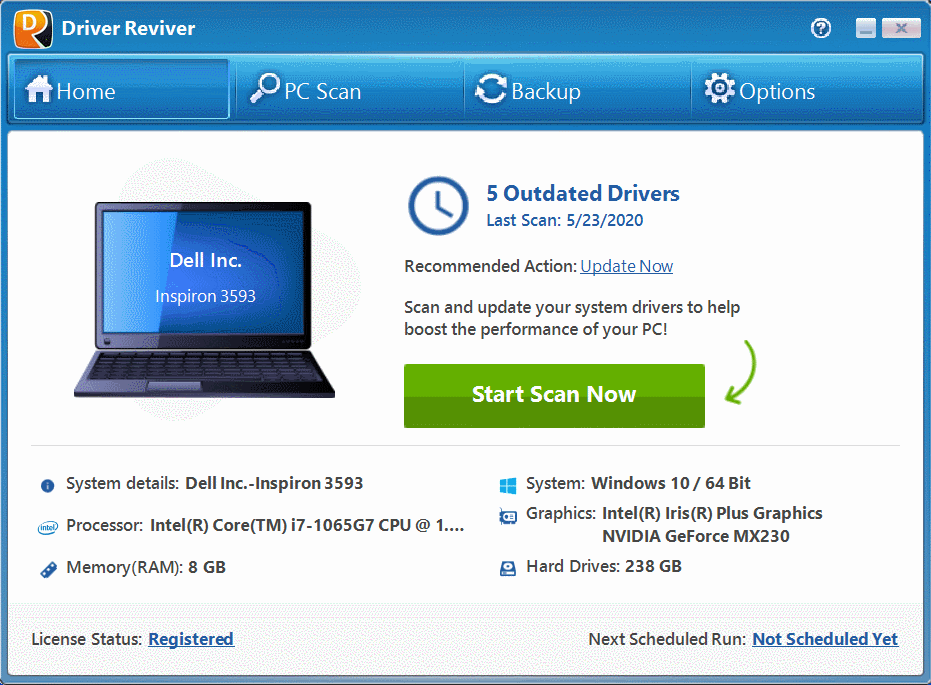 6. Review the results and begin clicking the Update button for each outdated driver that you would like to update. You must wait for one driver to finish updating before beginning to update the next one.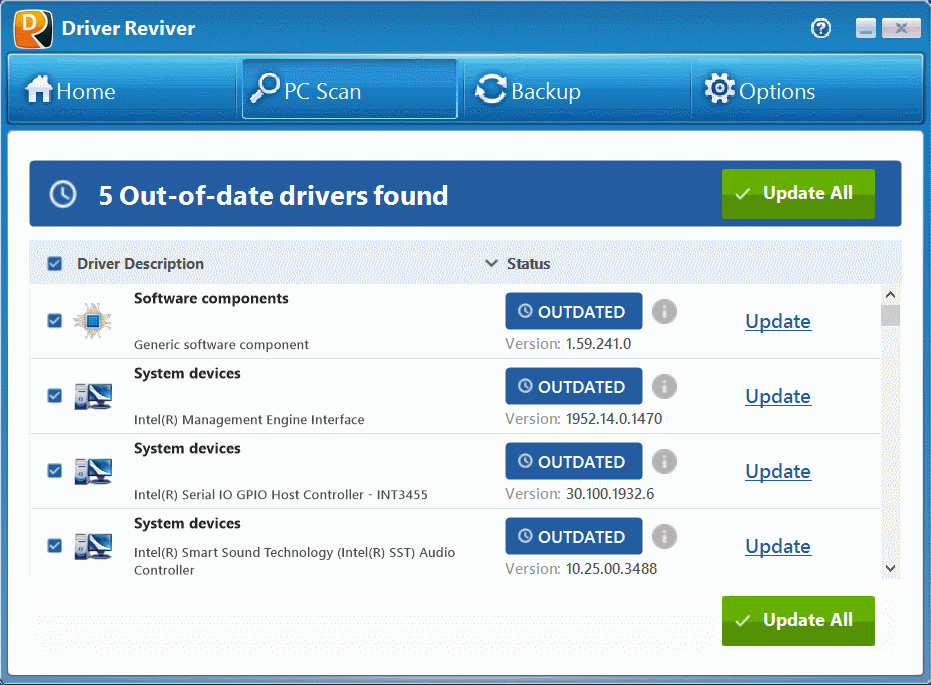 7. Driver Reviver will install the driver updates. A dialog box will appear informing you when the update is complete.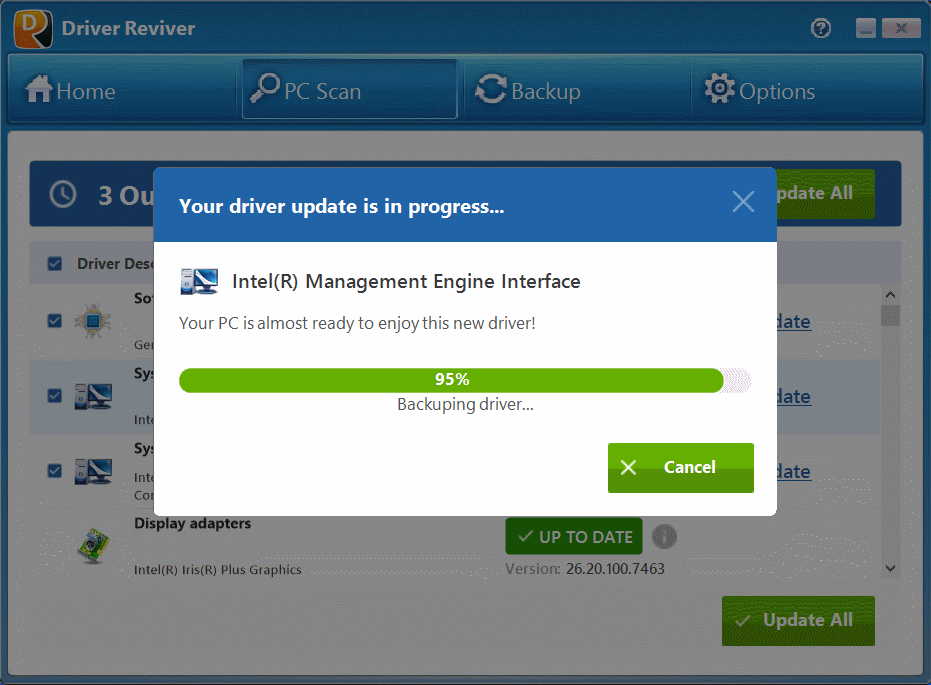 Congratulations on updating your driver using Driver Reviver!
Now you can continue using Driver Reviver to keep your PC up to date.,
Ensure that you get the latest updates to keep your PC running smoothly for years to come.
You can also Register Driver Reviver to unlock convenient features such as 1-click driver updates, access to beta drivers, technical support and more. Save time, rest easy!