The DISORDERLY_SHUTDOWN error is caused by a software conflict on your computer. Here is how to fix this error.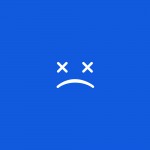 The CRITICAL_INITIALIZATION_FAILURE BSOD (Blue Screen of Death) error may appear during the initialization process for Windows Vista and XP, and Windows 7 and 8. This error usually appears when a problem has been encountered by the operating system in the initialization of critical files, which forces the system into a reboot state. This error results in the automatic shutdown of the computer to prevent damage and possible loss of unsaved data. This BSOD error usually occurs due to an unstable registry system or corrupted files, such as damaged system files […]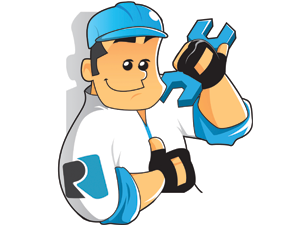 PC Reviver is very easy to remove. At ReviverSoft we believe very strongly in allowing people to remove applications that they do not wish to keep. Of course we hope you do not feel this way about PC Reviver but in case you do, here is how to remove it: Firstly you need to open the Windows Control Panel. Then choose 'Programs and Features'. This will bring up a list of all applications on your computer. Scroll down this list until you find PC Reviver. Select PC Reviver and then […]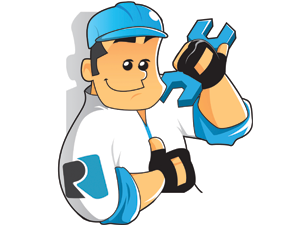 PC Reviver has been created with ease of use in mind, and so it is very easy to download and install. All you need to do is go to the PC Reviver Product Page and click on the 'Download' button. This will usually bring up a prompt from your browser asking you if you would like to download this file. Confirm that you would like to continue and then once the download is complete open the file that is downloaded (PCReviverSetup.exe). You should then receive a Windows message asking you […]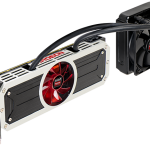 Find out where to download the AMD Catalyst 14.4 Release Candidate graphics drivers for the Radeon and other graphics cards.
Are you receiving code 80072EFD when trying to perform a Windows update? You're not alone. Here is how to fix it.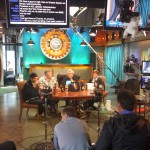 Yesterday I had the privilege of driving up to Petaluma to watch the live broadcast of Windows Weekly. It was a great experience and I thought I would share some highlights from the day with you all. Below is a link to the actual episode of the show: //twit.tv/show/windows-weekly/356 Arriving at the TWiT office on a beautiful day in Petaluma! Here is the team filming the show Watching the show live was a lot fun. The group of people who came to watch were friendly and were all very enthusiastic […]
Your computer is not as smart as you think it is. In the case of deciding when to go to sleep it can not read your mind and put itself to sleep so that battery life is not wasted. So why should you use sleep mode at all? Sleep mode puts your PC into a low-power state, and resuming from sleep happens very quickly. Sleep mode does draw battery power, but very slowly which makes it the ideal state to leave your computer in if you want to start using […]
Crashes and other errors can be more than just a nuisance. They can slow your computer down, or in some cases, may even cause you to lose important information. There are some useful tools within Windows that can help you diagnose and correct these errors to help you get on with your activities in no time. The Event Viewer is one of Windows' most vital diagnostic tools. The Viewer can display which errors occurred and help you find out why they occurred. It will also display the level of urgency, […]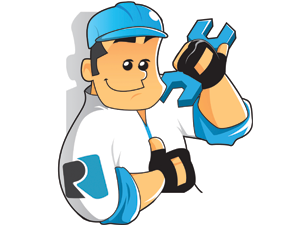 "Season's Greetings from Everyone at ReviverSoft"As 2013 is coming to an end, we wanted to take an opportunity to wish you and your loved ones a happy and safe festive season, and all the very best for 2014. For those of you who have been with us for a while now you will know that we recently celebrated our 4 year anniversary, and what an incredible journey it's been to date. 2013 will be a particularly memorable year for us as we were not only able to release significant updates […]
The Blue Screen of Death, or BSOD, has been a constant source of frustration for Windows users over the years. A BSOD occurs when Windows runs into a critical error. When these errors occur, Windows halts whatever it is doing, displays a screen with relevant error information, and restarts the system. Not only are these errors an annoyance, but they can lead to the loss of important data and signify a serious problem with your machine. How to find out the cause your BSOD BSODs are serious errors, and unfortunately […]
One of the most common first steps when it come to PC troubleshooting techniques is booting your PC into Safe Mode. Safe Mode allows you to boot your PC into a limited version of Windows. In Safe Mode only the absolute essential drivers and files are loaded. This is often useful to repair problems caused by malware infections, recent hardware changes, or faulty updates. Getting into Safe Mode is a simple process for older versions of Windows (you hit the F8 key repeatedly before the Windows logo appears when you […]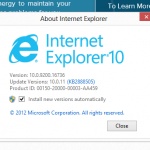 Despite the rise in popularity of many new Web browsers such as Google Chrome and Mozilla's FireFox, Microsoft's Internet Explorer is still the browser of choice for many PC users. According to recent statistics from Wikimedia, Internet Explorer is still the browser of choice for over 23% of PC users. Internet Explorer (also known as IE) is often the target of criticism for it's sluggish performance (and sometimes security issues), but over the years Microsoft have made some great improvements in the browser and no wonder it still hasn't gone […]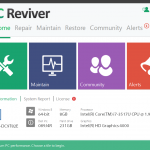 After many, many months of research and development we are absolutely ecstatic to announce the launch of our newest product, PC Reviver. "The all-new PC Reviver" PC Reviver is our new all-in-one repair, maintenance and optimization utility. It includes the essential tools and resources to help you restore optimum performance to your PC and keep it that way. The way we see it, PC Reviver is the only utility you are ever going to need to get your PC back to running at it's best and keeping it that way. […]
---
---
---